From Konkan to Coromandel - Deccan Heritage, Art and Culture (Autumn 2021)
The third season of seminars and lectures co-organized by the Deccan Heritage Foundation, the Centre of Islamic Studies at the University of Cambridge, and the HH Sri Srikantadatta Narasimharaja Wadiyar Foundation, Mysore, presenting the pioneering work of scholars in various cultural fields from both the Northern and Southern Deccan regions of India.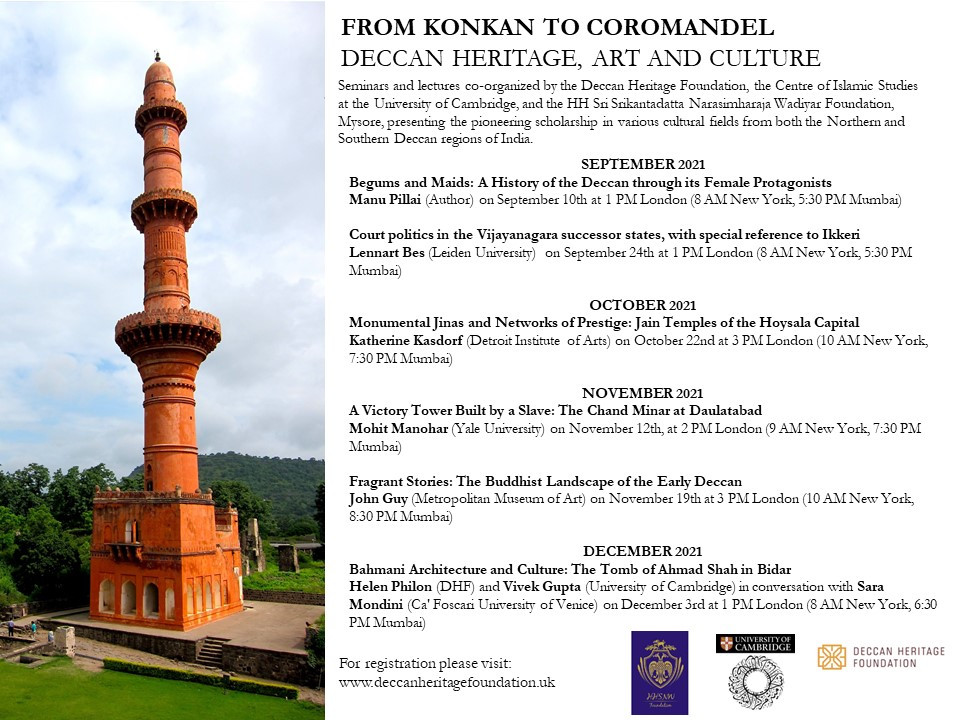 To get to know more about the speakers and discussants of the webinars, please visit Speakers.
To register, please visit Registration.
If you have any queries with regard to the webinars, please write to deccanheritagefoundationindia@gmail.com.