From Malabar to Coromandel - The Future of Deccan Heritage, Art and Culture
Seminars and lectures co-organized by the Deccan Heritage Foundation, the Centre of Islamic Studies at the University of Cambridge, and the HH Sri Srikantadatta Narasimharaja Wadiyar Foundation, Mysore, presenting the pioneering work of scholars in various cultural fields from both the Northern and Southern Deccan regions of India.
This is only the first phase of webinars being organized by us. There is much more to come!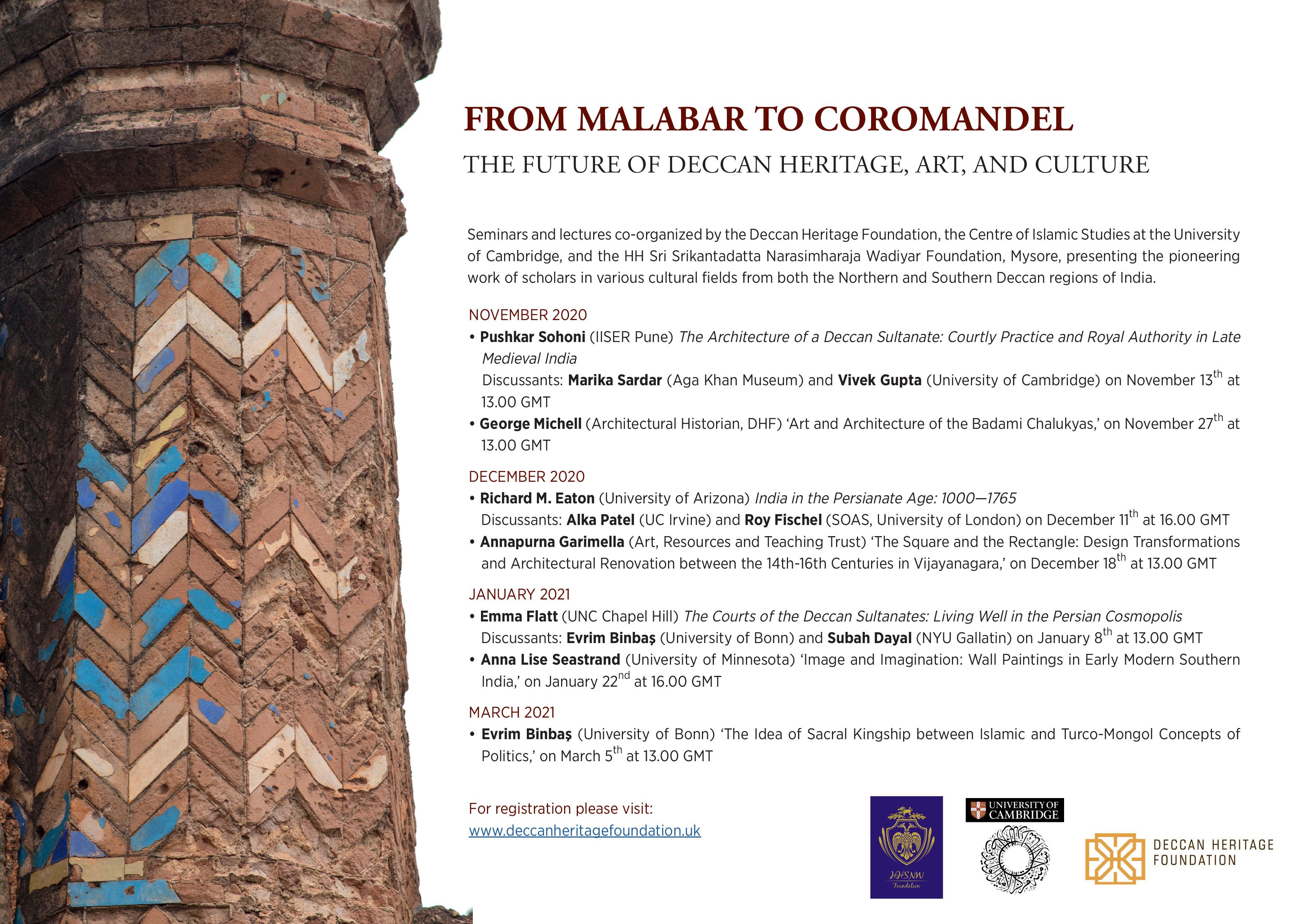 To get to know more about each speaker and discussant, please visit Speakers and Discussants.
Registrations for the webinar series are now closed. However, those very interested in the webinars can be accommodated if they write to deccanheritagefoundationindia@gmail.com.